The CCG was formed by two guys, Mitch and Phil, in 2001.
Three years earlier they had both met as members of the ACT Chapter of the TOYOTA Car Club of Australia. This chapter was originally the Canberra Celica Club (CCC) and had been running since 1976. The CCC had widened it's target audience in an attempt to re-bolster memberships and enthusiasm but the club ceased running in 1998.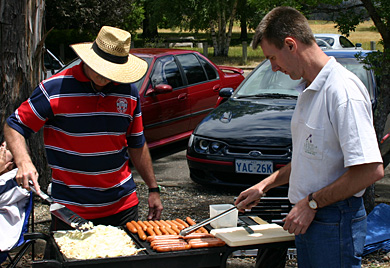 Staying in contact, Mitch and Phil became increasingly frustrated at the lack of Toyota related events and social gatherings in the ACT despite seeing so many Celica and Toyota enthusiats on Canberra's roads. The pair decided to start a new club with no organisational structure, free membership and an open door policy to all Toyota enthusiasts. Being unable to setup a club under the registered name TOYOTA, the Canberra Celica Group was born.
Through their dedication and hard work over the years, the club steadily grew into the club it is today with an active events calendar and over 200 members.